Today is the day of the month when we find out if the unreliable boyfriend Mark Carney is about to undergo another U-Turn as we receive the latest unemployment and wage growth data. Whilst theoretically he is targeting an annual rate of inflation of 2% per annum we know that the major number right now is wage growth, or to be more specific wage growth minus productivity growth. There will be an opportunity for him to do so at 5 pm should he feel it necessary when he speaks at the Open Markets Forum at the Bank of England. This is an interesting move which overall I welcome and is being presented as in increase in transparency although care is needed as the reduction in MPC (Monetary Policy Committee) meetings from 12 to 8 comes under the same banner. That reminds me of the brilliant coverage of the campaign for more freedom of information on Yes Minister all those years ago.
Sir Humphrey: How are things at the Campaign for the Freedom of Information, by the way?

Sir Arnold: Sorry, I can't talk about that.
The Vampire Squid
Yesterday this announcement from the Minneapolis Federal Reserve.
The Federal Reserve Bank of Minneapolis announced today that Neel Kashkari has been appointed its 13th president and chief executive officer, effective Jan. 1, 2016.
Apart from the fact that he ended up running the TARP program this was of note.
Before joining the Treasury Department, Kashkari was a vice president at Goldman Sachs in San Francisco.
That now makes 4 Goldman Sachs alumni on the US Federal Reserve board which reminded me of the famous quote by Matt Taibi in Rolling Stone magazine.
The first thing you need to know about Goldman Sachs is that it's everywhere. The world's most powerful investment bank is a great vampire squid wrapped around the face of humanity, relentlessly jamming its blood funnel into anything that smells like money.
I pointed out this in the subject on Twitter yesterday.
When there are 9 Goldman Sachs alumni at the US Federal Reserve that will be like the Nazgul in Lord of the Rings!
Perhaps in the name of transparency Mario Draghi (ex-Goldman Sachs) will tell us more about this in his 12pm Open Market Forum speech or perhaps he will leave it to Mark Carney (ex-Goldman Sachs) in either of his two speeches. Although Mark Carney has already said something to warm the cockles of his old employers heart, if it has one.
They are essential not least because the size of the UK-based market-based financial system could increase from six to nearly 15 times UK GDP by 2050.
The UK house price boom
Sir Jon Cunliffe who may be the person at the MPC least heard of gave a speech yesterday which was on macroprudential policy. Readers will know I am not a fan and it was interesting to note that Sir Jon defined it thus.
I do not think that the role of the macroprudential authority should be to control asset prices including house prices.
But tucked away in the speech it was kind of Sir Jon to implicitly confirm one of my themes.
But over the past three years, as banks' funding costs have reduced and as competition in the mortgage market has intensified, on average mortgage interest rates have fallen by 2 percentage points.
Regular readers will be well aware that this fits nicely with the beginning of the Funding for (Mortgage) Lending Scheme which began in July 2012. It is odd that Sir Jon fails to point this out as he appears to remember it later.
Indeed, the lift off of the economy around the middle of 2013 was, I think, due in part to the easing of credit conditions as a result of the Funding for Lending Scheme.
Ah sorry it is only for mentioning where he can take some credit, go it! Meanwhile as our valiant macroprudential knight heads off to battle something (we are not quite sure what) on our behalf, he did hint at another problem on his watch.
The stock of mortgage lending for buy to let has increased from £65bn to £200bn over the last decade.  And it is growing quickly now, by around 9% a year.  Buy to let now represents 16% of the overall mortgage stock and accounted for 80% of net lending over the past year.
The UK labour market
There was a slew of good news this morning so let us enjoy it.
The employment rate (the proportion of people aged from 16 to 64 who were in work) was 73.7%, the highest since comparable records began in 1971.
Nice start but let's confirm it.
There were 22.80 million people working full-time, 273,000 more than for a year earlier. There were 8.42 million people working part-time, 146,000 more than for a year earlier.
Okay good and now unemployment?
The unemployment rate fell to 5.3%, lower than for April to June 2015 (5.6%) and for a year earlier (6.0%). It has not been lower since March to May 2008. The unemployment rate is the proportion of the labour force (those in work plus those unemployed) who were unemployed……There were 1.75 million unemployed people (people not in work but seeking and available to work), 103,000 fewer than for April to June 2015 and 210,000 fewer than for a year earlier.
So as we have seen for a while now there is progress on the quantity numbers which is welcome. Also there is a number for the September unemployment rate and it was 5.2% which provides a hopeful hint for future numbers.
What about wages?
Here we continue to see the new welcome trend of growth.
Comparing July to September 2015 with a year earlier, pay for employees in Great Britain increased by 3.0% including bonuses and by 2.5% excluding bonuses.
So good news which flows directly into the real wage numbers for those who believe the official CPI inflation numbers. Even for those of us who retain a liking for higher measures of inflation such as the various Retail Price Index numbers have real wage growth of 2% or more in the case of RPIJ.
This may even be affordable because there was a strong hint of productivity improvement as we know that output was up and hours worked down.
In Quarter 3 (July to September) 2015, GDP grew by 0.5%. …….. Total weekly hours worked fell 0.1% in Quarter 3 (July to September) compared with Quarter 2 (April to June)
If you look at an annual comparison then there is a hint of a productivity increase of 1.6% which would cover much of the real wages increase and look like something out of Goldilocks with the porridge being just right.
Comment
The unreliable boyfriend Mark Carney faces an issue of labour market numbers that could allow him to return to promising a UK Bank Rate rise "sooner rather than later" or "around the turn of the year". Having U-Turned on the subject less than a week ago even he may think that it is too soon although (h/t @moved_average ) the idea may have wheels.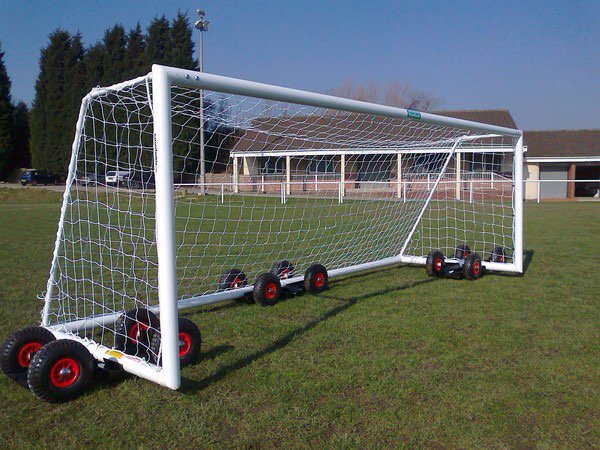 If we wish to be not quite so upbeat there were some issues with today's labour market report. If we look at wages then growth fell to 2% in September alone which has its worries although it is out of line with other estimates. There are also the perennial issues of the self-employed being excluded and perhaps why more people are working fewer hours which is the flip-side of better productivity.
Also next time the Bank of England tells us that interest-rates are not a weapon for dealing with the housing market (Nemat Shafik for example) please remember the Cunliffe speech as apparently falling mortgage rates boosted it. Is that a one way street?